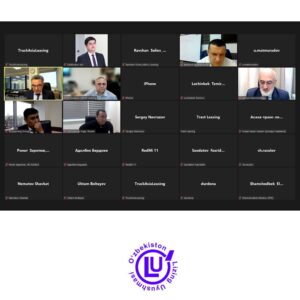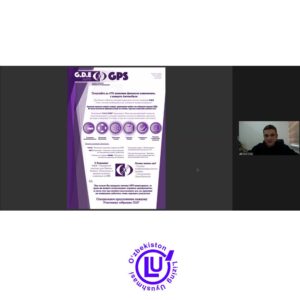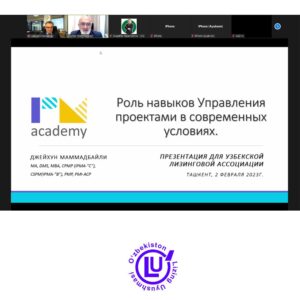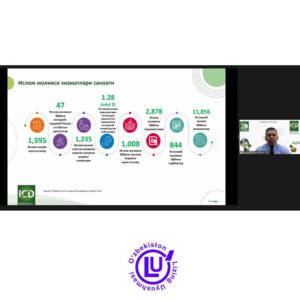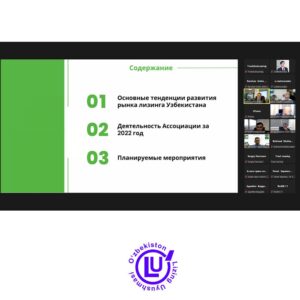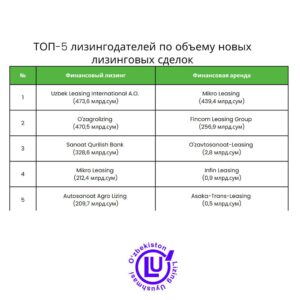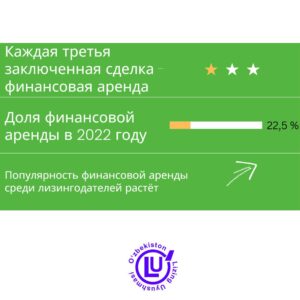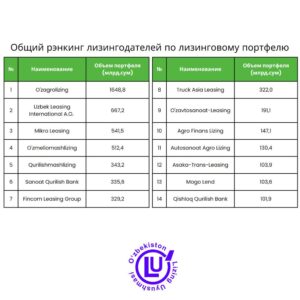 On February 2, 2023, the meeting of the Uzbekistan Leasing Association, dedicated to the results of 2022 was held.
During the meeting, the results of the reporting period were summed up and further tasks and priority directions for the development of the leasing market in our country were determined.
By the end of 2022, 28 leasing companies and 12 commercial banks out of more than 150 lessors actively carried out leasing transactions. The total portfolio of leasing transactions for the reporting period amounted to 6.2 trillion. During the reporting period, the lessors concluded 9,443 new leasing transactions, their volume amounted to 3.1 trillion UZS, which is 20.1% or 522.3 billion UZS more than in the same period of last year or 11.4% more than before the pandemic (2019)
Among the leased facilities, according to the results of the year, motor transport is the leader, its share in the total structure of leasing transactions amounted to 40.3%. Agricultural machinery, which amounted to 26.2% is at the second place, and the share of construction machinery is 19.0%. The volume of transactions related to the leasing of technological equipment amounted to 12.1%. In turn, the indicators of leasing real estate are still at the low level and amounted to only 2.4%.
The new driver of the market in 2022 is the «financial lease» of vehicles for individuals. The total volume of financial lease transactions in 2022 amounted to 700.9 billion UZS or 22.5% of the total market. In quantitative terms, 3,113 financial lease transactions or 33% of all transactions on the market were concluded.
During the period under the review, the largest market participants among leasing companies there are the FE «Micro Leasing» LLC (651.8 billion UZS), joint venture «Uzbek Leasing International A.O.» JSC (473.6 billion UZS), JSC «Uzagroleasing» (470.5 billion UZS), «Fincom Leasing Group» (291.0 billion UZS) and Autosanoat Agro Leasing LLC (209.7 billion UZS).
Among the banks, the largest lessors of the reporting period there are JSCB «Sanoat Qurilish Bank» (328.6 billion UZS), JSCB «Qishloq Qurilish Bank» (71.6 billion UZS), JSCB «Hamkorbank» (15.8 billion UZS), JSCB «Invest Finance Bank» (15.3 billion UZS) and PJSCB «Davr Bank» (1.7 billion UZS).
In the new leasing transactions carried out during 2022, the largest share among the regions is taken by Tashkent city — 41.1%, the second and third places are taken by Andijan and Namangan regions – 6.0% and 5.9%, respectively.
Full version of the presentation: available at the link: https://drive.google.com/drive/folders/1-FISM9Q2CqrZmArdiG-HwNvQbdgjLZMo?usp=share_link